During hospitalization or outpatient treatment at the ICM, you benefit from adapted menus and nutritional advice. A fast food service is available in building A for patients and relatives.
For hospitalized patients
During your hospitalization, you benefit from comprehensive nutritional care.
Your meal trays are made on site by our kitchen team and delivered the same day to your bedside.
Breakfast from 7.15 a.m.
Lunch from 11:45 a.m.
Afternoon tea from 3.30 p.m.
Dinner from 6:45 p.m.
A dietician meets with you daily to make you choose your menus taking into account your medical constraints, your culinary tastes and your religious beliefs, while respecting your usual and / or prescribed diet.
For stays of more than 48 hours, a nutritionist specializing in oncology will assess your nutritional status, will take care of you in collaboration with the medical team and will provide you with advice for your return home.
At the day hospital and in ambulatory medicine, a cold lunch meal tray will be served around 12 noon. You can eat it on the spot or take it away.
If you do not wish to consume the meal tray, you can have a savory and / or sweet snack on request from the team.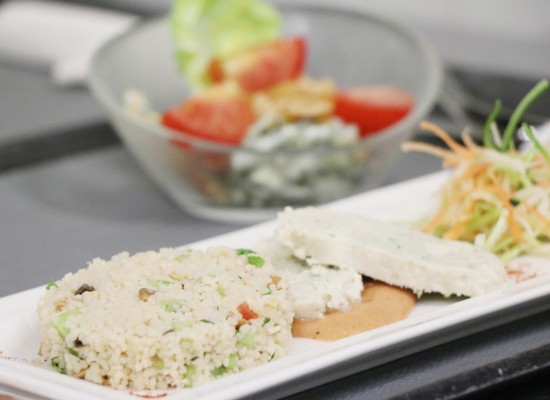 Michelin-starred meal trays in outpatient surgery
Outpatients operated on receive a meal, the menu of which has been developed in collaboration with the Pourcel Brothers.
The meal trays combine gastronomic pleasure and taste quality, while being adapted to the nutritional needs of a patient who has just had an operation.
This partnership is exclusive and unique!
Your comfort is our priority
If you have a specific diet, you must specify this when you are admitted. If you wish, you can meet the dietician responsible for quality or the manager of hotel services. They are at your disposal to improve the service of your meals and the reception conditions of your stay.
Contact
- Quality manager dietitian: 04 67 61 23 40
- Head of hotel services: 04 67 61 45 64
The "Hot Point", located at the entrance of building A, offers a fast food service (sandwiches, salads, hot dishes, pastries, pastries, fruity or dairy desserts, cold or hot drinks, as well as juice. fresh orange) to take away or eat in. Connected tables allow you to charge your phone and / or your laptop.
Hot Point Hours
- Monday to Friday: 7:30 a.m. - 5:00 p.m.
- Weekends and public holidays: closed.
You will find vending machines for drinks, sweets, savory and sweet snacks in buildings A, B and D.