Every day at the Montpellier Cancer Institute - Val d'Aurelle, more than 1,000 women and men get involved and mobilize to improve the quality of life of patients and foster innovation.
A non-profit establishment, member of Unicancer
Created in 1923, the ICM is one of the 18 French Cancer Centers (CLCC), members of Unicancer, the only French hospital network dedicated 100% to the fight against cancer, and governed by the ordinance of October 1, 1945.
The CLCCs are private establishments of collective interest (ESPIC), not-for-profit, which allows them to guarantee equal access to care for all patients, a multidisciplinary medical and nursing approach, as well as care overall patient.
Discover the montpelier cancer institute
The ICM situated in the heart of the Occitanie region
The mission of the Montpellier Cancer Institute, in addition to the care of local patients, is also to meet the needs of all the departments of Occitanie East, even the most distant (Aude, Gard, Hérault, Lozère, Pyrénées Orientales), for the sake of accessibility to care.
It also offers all patients in the region innovative scientific, technological and organizational care, in particular for breast cancer, digestive cancer, gynecological cancer, prostate cancer, sarcomas, etc. ...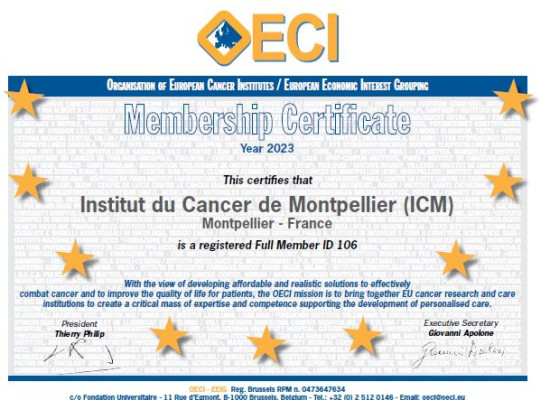 The ICM, member of the Organization of European Institutes
The ICM has been admitted as an active member of the Organization of European Cancer Institutes (OECI). Created in 1979, this European network brings together the 81 best cancer control institutes and aims to promote greater cooperation. For the ICM, this distinction represents further recognition of its expertise in cancer care, research and training.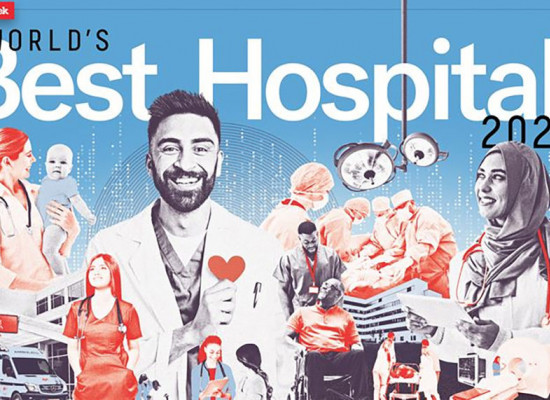 ICM among the best hospitals in the world
Newsweek, an international American magazine, has drawn up a global ranking of the best hospitals in the world for the year 2020. In the "oncology" category, 32 establishments were selected, including 8 cancer centers from the Unicancer network, including the Montpellier Cancer Institute. It is an international recognition of our expertise and our ability to innovate.
Entirely dedicated to oncology, the Montpellier Cancer Institute has four missions: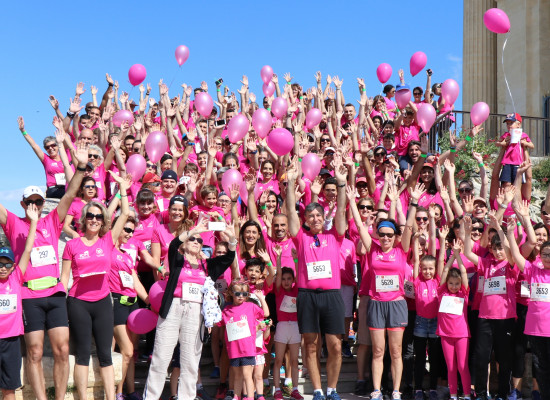 The support of each donor is essential to advance research and innovation against cancer, here in Occitanie. Whether you are an individual, a company or an association, you can provide real support for our research projects in different ways and transform hope into victories against disease.